Store Hours
Sunday: Closed Sunday & Monday
Tuesday through Friday:  10:00 am-2:00 pm
Saturday: 10:00 am-2:00pm
By Appointment Only
If you enjoy needlepoint, then we are the shop for you. Ridgewood Needlepoint offers both formal and informal classes. We have an extensive selection of painted canvases and hold monthly Trunk shows. Our warm and friendly staff has a vast knowledge of stitching techniques and will assist you in any way they can. We hope you will become part of our stitching community.
February 22, 2021
/
New stitch Monday
New Stitch Monday With a Twist – Week 12 – It's a Wrap! My journey with the Raymond Crawford "NEEDLEPOINT' canvas...
Upcoming Events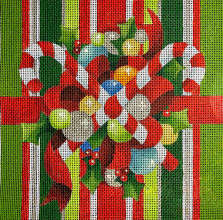 Raymond Crawford Exclusives  
Click link for more information
https://ridgewoodneedlepoint.com/clubs/
______________
Sunday Stitching with Stephanie
Hopefully we will be able to start this again in the near future.
______________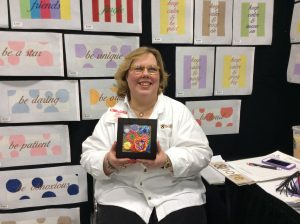 Canvas Embellishment Class with Julia Snyder – Rescheduled for September 2021

Click link for more information
Book Club
For now our monthly book clubs meetings are on hold.
Virtual Trunk Shows
We will be hosting a variety of Virtual Trunk shows.  Watch for our e-mails & blog postings.