No appointments necessary just stop by!
If you enjoy needlepoint, then we are the shop for you. Ridgewood Needlepoint offers both formal and informal classes. We have an extensive selection of painted canvases and hold monthly Trunk shows. Our warm and friendly staff has a vast knowledge of stitching techniques and will assist you in any way they can. We hope you will become part of our stitching community..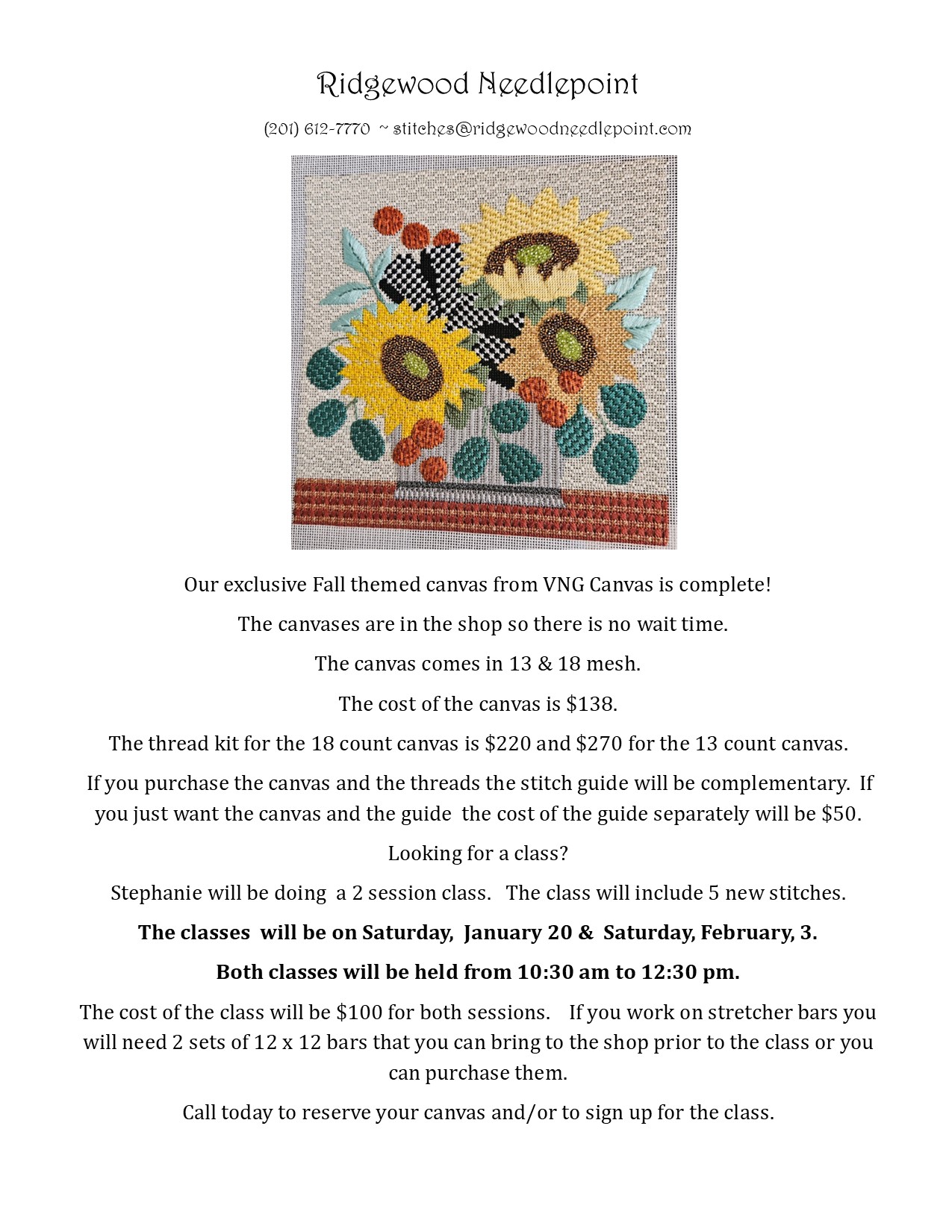 Our Trunk Shows
We are not having any Trunk Shows during the month of December.  We will be having The Plum Stitchery Trunk show in January.