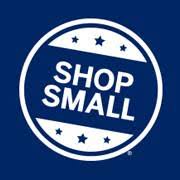 Last Call for The Meredith Collection Virtual Trunk Show & Small Business Saturday
Just a reminder that this is your last chance to order your favorite canvas from The Meredith Collection Virtual Trunk Show.  To view the full line of their canvases please go to https://themeredithcollection.com.   We are offering 20% off all trunk show canvases.
Today is Small Business Saturday.  We hope you made your appointment to visit us.  If you did not please give us a call this morning to see what time slots are still available.  For those of you who are out of town we are taking orders for threads and canvases.
We are offering the following on in stock items only:
10% off of thread orders or purchases
15% off of canvas orders or purchases
20% off of your entire order of threads and canvases if you ask us to kit it for you
Let the holiday shopping begin!