Do you have a birthday in October?
Let us help you celebrate your birthday.  During your birthday month choose one in-stock canvas and receive 15% off of the canvas.
This offer cannot be combined with trunk show or sale canvases.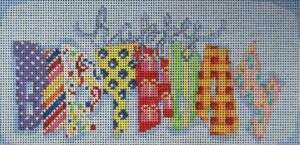 Canvas by Associated Talents
Great finishing to share with you!
Stitched by Sandra
Stitched by Donna
Stitched by Chris
Stitched by Susan
Stitched by Stephanie
Stitched by Mary Lou
Stitched by Lori
Stitched by Eileen
Stitched by Jennifer
Stitched by Catherine