Raymond Crawford Virtual Trunk Show
Well so much for making plans back in December 2019.  Originally, we had planned for the Raymond Crawford Trunk Show to be in the shop this month and were anticipating a visit from Raymond.  The plans were to show off the Hanukkah & Christmas Exclusive canvases that we commissioned him to design for us.  Unfortunately, Covid 19 took over, the canvases and threads were all delayed.  But the happy news is that we will be hosting a virtual trunk show of all of his great canvases.  To view his full line, go to his website at http://www.raymondcrawford.com.  As soon as Raymond sends us pictures of what he has in stock we will post them.   Due to Covid 19 if you find something that you like on his website, we can order it for you.  There will be an 8 to 12 week wait time for canvases ordered. We are offering 20% off of all trunk show canvases.  Take a peek as we are sure there is something there for you.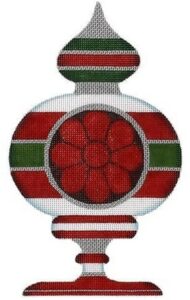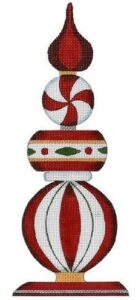 Adrienne & Gretchen have stitched and wrote stitch guides for these finials and we are waiting for the finished pieces to come in. Great holiday decorations.  If you check the website Raymond also has Fall finials.  In September Raymond will be debuting  his Hanukkah finials.  So many to choose from!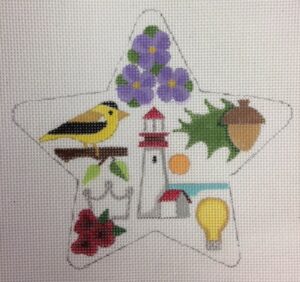 Gretchen wrote a stitch guide for the New Jersey star.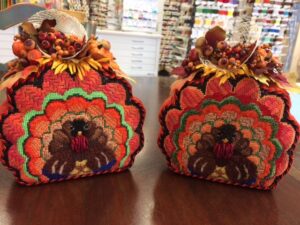 Always popular – Larry the Turkey.  Stitch guide available.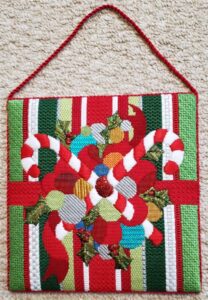 We have several of theses exclusives in stock.  Call the shop for more information.