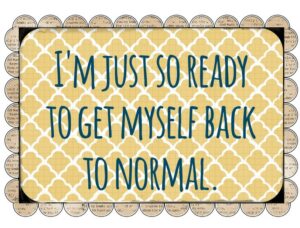 We understand that everyone is ready to get back to what used to be normal and to be able to meet up and spend the afternoon stitching with their friends.  We feel the same way and are looking forward to being able to opening our doors and have the shop bustling again.
We have chosen to be extra cautious at the shop to help keep our staff and our customers safe.   For now, we will continue to monitor how the State of New Jersey is progressing with the continuing of flattening the curve of the virus.  When we feel more comfortable, we will begin loosening our current policy of having one customer in the shop at a time for 30 minutes.
We are making 30-minute appointments for Tuesday through Saturday from 10:00 am to 2:00 pm.   If you would like to make an appointment please call the shop at (201) 612-7770 or send an email to [email protected].