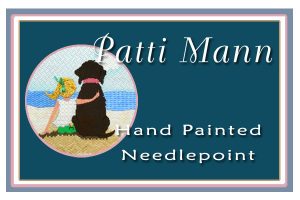 We are very excited to be hosting Patti Mann's Virtual Trunk Show for the next 2 weeks.   Patti has a brand-new website https://www.pattimann.com with lots of great canvases in stock.  Some new and some all-time favorites.
We are offering  20% off of the trunk show canvases.
Take a peek at her website.  If you see something that you like tell us the canvas number and we will order it for you.   Please be sure that we have your credit card information and your mailing address on file.  To help make things easy, Patti will mail the canvas directly to your home.