Adrienne & Gretchen have been stitching & writing stitch guides for theses beautiful canvases for your home decor in the fall and the winter.  Look for more information in the coming weeks.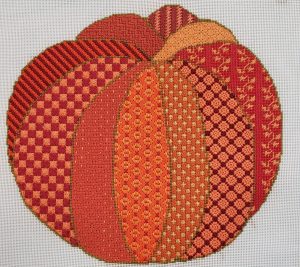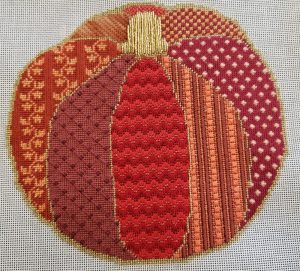 3-D Pumpkins with gussets for the Fall by Whimsy & Grace.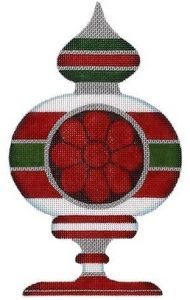 Finials by Raymond Crawford.
Lots of beads, metallic threads & fun stitches for these beauties.